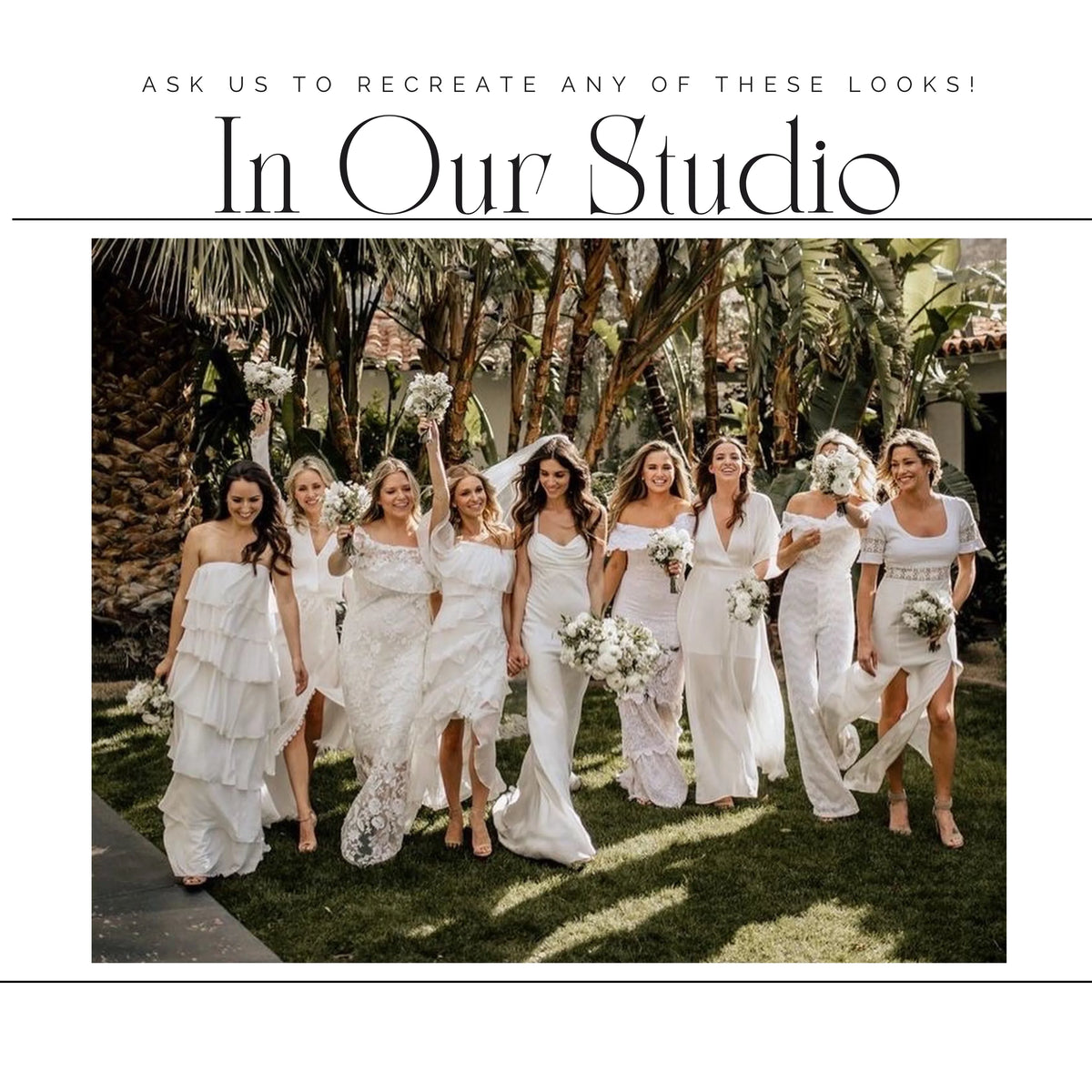 A studio space for your special occasion! Bridesmaids, Guest, Graduation, Prom 💜
In order to cater to one customer at a time, our Studio is by appointment only.
Call 201-670-1010 Text 201-670-0203
Follow us on Instagram for bridal ideas + inspiration! @StudioSuite201
XO
🥂 STYLING YOUR BRIDAL PARTY
It isn't just about picking a pretty dress; it's about making all the choices of your entire wedding makes sense [ together ].
When we style your best girls we make sure the dress styles we are choosing go with your wedding dress, your venue, your colors, and your over all vibe